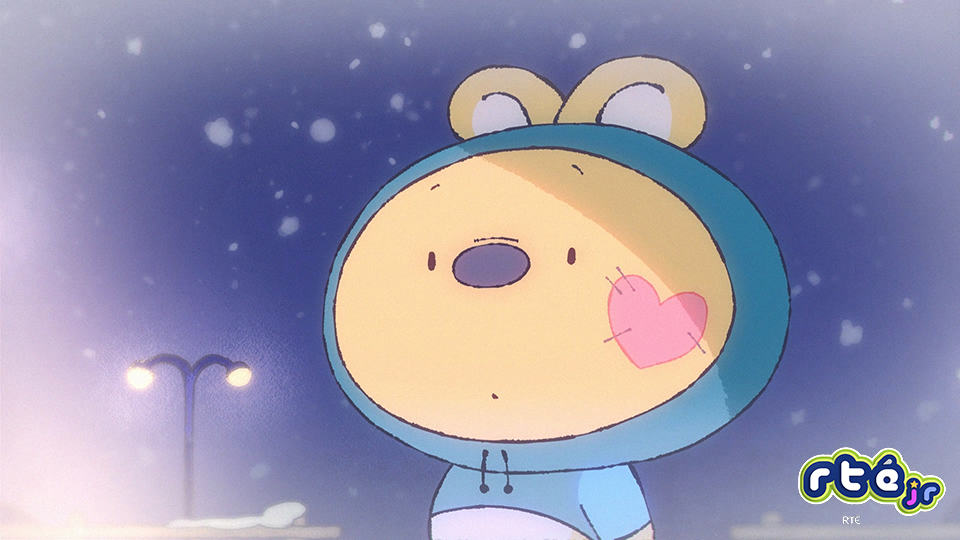 We got to take part in RTE's 'Shorts Yule Love' this past holiday season, each short was commissioned by RTE and played across RTE2 & RTE Junior and the RTEPlayer throughout the Christmas Period; It was a fantastic experience for everyone involved, the artists created something beautiful and even better we got to tell a story close to our hearts. Bear With Me was a story we've wanted to tell since we initially got started; The main goal here was to shine a spotlight on kids and parents who have to spend christmas in hospitals like Crumlin, and the hard work the staff have to keep up around that time. 
Bear with Me' follows a lost teddy bear as they explore a Children's Hospital looking for their owner. On their journey they witness the day-to-day experiences of many families who won't get to spend their Christmases opening presents with loved ones at home around a tree; but instead will get what sleep they can in waiting rooms, worry at bedsides and celebrate the small moments of joy and hope brought to them along the way.
'Bear With Me' is dedicated to all of the children who won't get home for Christmas.
If you haven't watched Bear With Me